A Course Badging Case Study at Dartmouth
Insider Higher Ed featured an interview with a Dartmouth professor and instructional designer who collaborated to integrate digital badges into a course at the college. The badges are used to recognize skills and achievements in the area of digital scholarship.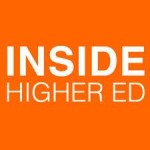 Excerpt:
"[W]e evaluated badge issuing methods currently available in the badge-o-sphere. We had to educate ourselves about the relationships and realities of platforms such as Mozilla's Backpack, Credly, and other third party issuers. We tested badging plug-ins in Canvas (our LMS) and ultimately Credly offered the simplest and most portable badges for students."
The article is by Joshua Kim and features an interview with Michael Evans and Michael Goudzwaard.
Read the full article at: http://www.insidehighered.com/blogs/technology-and-learning/course-badging-case-study