ACORD Offers Digital Credentials for Insurance Industry
New Effort Will Validate Processes and Streamline Data Exchange Industry-Wide
Credly Enterprise Edition partner launches digital credentials for the insurance industry.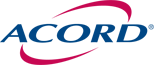 PEARL RIVER, NY-- (Nov 3, 2015) - ACORD, the insurance industry's global data standards and services association, today announced it will begin offering digital credentials, also known as digital badges, to organizations which can demonstrate ACORD compliance and the ability to exchange data accurately with other organizations.
"ACORD data messages are the foundation of electronic processes for the global insurance industry," said Peter Teresi, ACORD Vice President of Standards & Technology. "Certifying these processes will prove that an organization has correctly implemented the ACORD messages. It also allows other ACORD-certified organizations to identify potential business partners and begin exchanging data with them immediately."
The first digital certification credentials being issued support specific components of the claims process and are available globally. In addition to process certification, ACORD is issuing digital credentials to its ACORD Certified Expert (ACE) designees, who demonstrate expertise in implementing ACORD standards in various lines of business. Other credentials will be available to ACORD Award recipients, winners of the ACORD Insurance Innovation Challenge, and ACORD members.
Certifications will be validated by ACORD's newly-redesigned test harness, which promotes interoperability for members using standards in the global market. The harness functions as a virtual "trading partner" which allows users to validate their processes in a test environment before starting a real-world transaction. When a successful test of an insurance process is verified by the harness, ACORD will issue a certification in the form of a digital credential.
Digital credentials and the test harness are among the assets available to ACORD members as the organization expands its tools and service offerings. The result will be better alignment between messages and business processes for more consistent and efficient workflow across the global industry, leading to easier ACORD implementation and added business value.
---
For more information about ACORD digital credentials, please visit www.acord.org/credentials.
About ACORD
ACORD (Association for Cooperative Operations Research and Development), founded in 1970, is a global, nonprofit organization serving the insurance and related industries. ACORD facilitates fast, accurate data exchange and more efficient workflows through the development of electronic standards, standardized forms, and tools to support their use. ACORD members worldwide include hundreds of insurance and reinsurance companies, agents and brokers, software providers, financial services organizations and industry associations. ACORD also presents events, videos, research papers and seminars on current technology and business topics. ACORD maintains offices in New York and London. For more information please visit www.acord.org.