Credly, Wonderlic Offer Digital Work-Ready Credentials to Healthcare Students & Graduates
Nationally recognized hiring expert, Wonderlic, Inc., and leading digital credential service provider, Credly, are joining forces to deliver digital credentials to qualified individuals seeking healthcare jobs. In honor of Labor Day, the Inaugural Career Education Talent Showcase celebrates the contributions of skilled healthcare workers.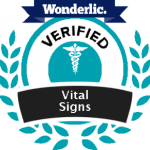 VERNON HILLS, IL -- JULY 13, 2016 -- Recognizing the ongoing dedication and growing importance of skilled healthcare workers, Wonderlic and Credly are helping the job seekers, educational/training providers, and employers most dedicated to providing high quality healthcare. In particular, this effort will highlight the talents and competencies of allied healthcare workers just completing their programs of study.
"The Career Education Talent Showcase is a collaborative effort to promote and celebrate the individuals who have acquired the skills necessary to thrive in healthcare. It's an initiative to improve employers' ability to identify and hire those who have best prepared themselves to succeed in this fast-paced, challenging work environment." – Charlie Wonderlic, CEO Wonderlic, Inc
The Career Education Talent Showcase will provide students and graduates from eligible healthcare training programs the opportunity to earn digital badges that demonstrate job readiness for specific healthcare professions. Individuals will earn digital badges by completing competency-based assessments that use interactive questions to measure applied knowledge. Every digital badge recognizes the educational institution that provided training to the student. Wonderlic and Credly are sponsoring this initiative to provide free participation for eligible individuals.
"The digital credentials offered in conjunction with the Career Education Talent Showcase recognize workforce-ready competencies verified by Wonderlic, a well-respected expert in skills assessment. This relevant and transparent evidence of achievement gives students a competitive advantage in a highly selective labor market like allied health and enables employers in that market to find the best candidates for their organizations." – Jonathan Finkelstein, CEO, Credly.
About Credly Credly is a leading digital credential service provider, helping the world recognize lifelong achievement with the most popular platforms for verifying, sharing and managing digital credentials and badges. Credly's enterprise-class system allows organizations to officially verify skills and competencies; distribute portable and secure digital credentials and open badges; and gain actionable data and insights. Thousands of education institutions, industry associations, employers and workforce development programs use Credly to make achievements visible. www.credly.com
About Wonderlic Wonderlic, Inc. is a privately held company headquartered in Vernon Hills, IL and a founding member of the Association of Test Publishers. The company provides businesses and schools with a comprehensive library of highly regarded assessments and surveys for each phase of the hiring and student selection process. In its 75+ year history, Wonderlic has delivered over 300 million assessments and surveys for more than 60,000 organizations, government agencies, and accrediting bodies. www.wonderlic.com