No One Can See Your Paper Certificates
I live in a pretty rural area outside of Chattanooga, Tennessee. When I say rural, I mean there are three cow farms and a goat farm within walking distance of my house. And believe me - none of them are swinging by my office on a regular basis to see what I'm up to.
In fact, the only people who actually see the diplomas and certificates on my wall are my six-year-old, my two-year-old, and my husband. I can assure you that none of them are that impressed by my accomplishments (alright maybe my husband is, but my kids are mostly just concerned about fruit snacks).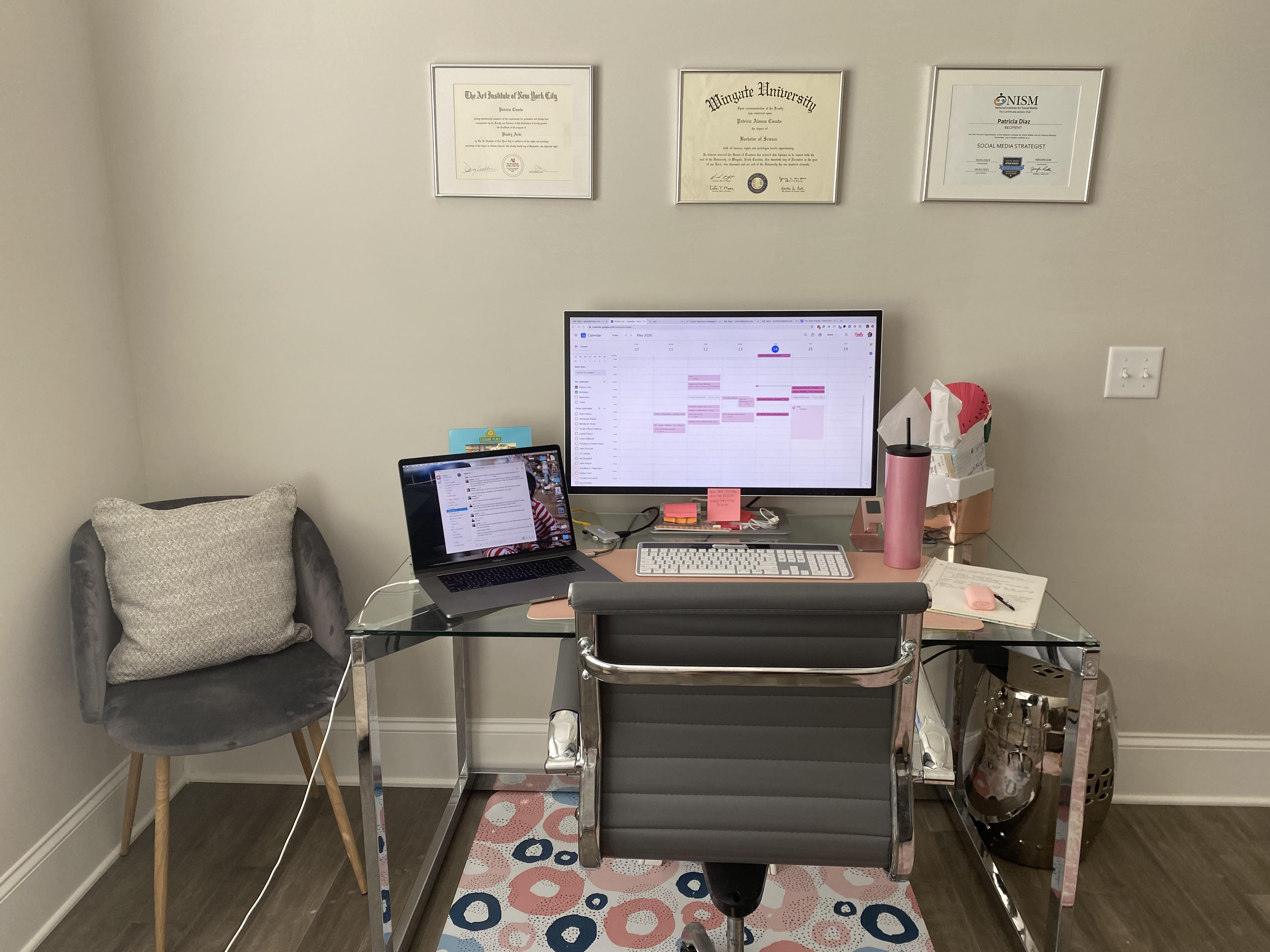 I write this mostly in jest, but the sentiment is true. I worked hard for both of my degrees and my Social Media Strategist certification from the National Institute for Social Media. I'm proud of completing them. But if anyone outside of my immediate family wanted to validate what I was capable of doing, they'd have to take my word for it that I did what I said I could do, and then they'd have to call two different registrars offices and a professional association for confirmation that I completed what I said I completed. On the other hand, if all of my degrees and certificates were digital, I could be the one to share those with others as I see fit. I could send them to potential employers, colleagues, and other professional connections without having to involve a third party.
Twitter recently announced that they're allowing their employees to work from home indefinitely. In a post-pandemic world, that's a trend we're likely going to see from organizations around the world. All of those employees, who are capable, intelligent, and hardworking, are going to have to go above and beyond to prove that they are skilled and hardworking since their home offices are probably just that - in their homes.
It's time to ditch the paper certificates once and for all. It's time to allow people to own proof of their learning and achievements. And most importantly, it's time to issue digital badges as proof of that learning and achievement. Unlike my paper certificates, whose only interaction is a weekly dusting, digital credentials can be shared via social media or in an email signature. Digital badges are verified with full context of what I can do and are backed by extensive metadata.
If you're interested in learning more about how your organization can empower and equip your workforce with digital credentials, fill out the form below and we'll be in touch.
{{cta('b1f6d173-958f-4265-a2d2-325448f0b2ba','justifycenter')}}