Podcast: Credentials & Promoting Post-Graduate Competencies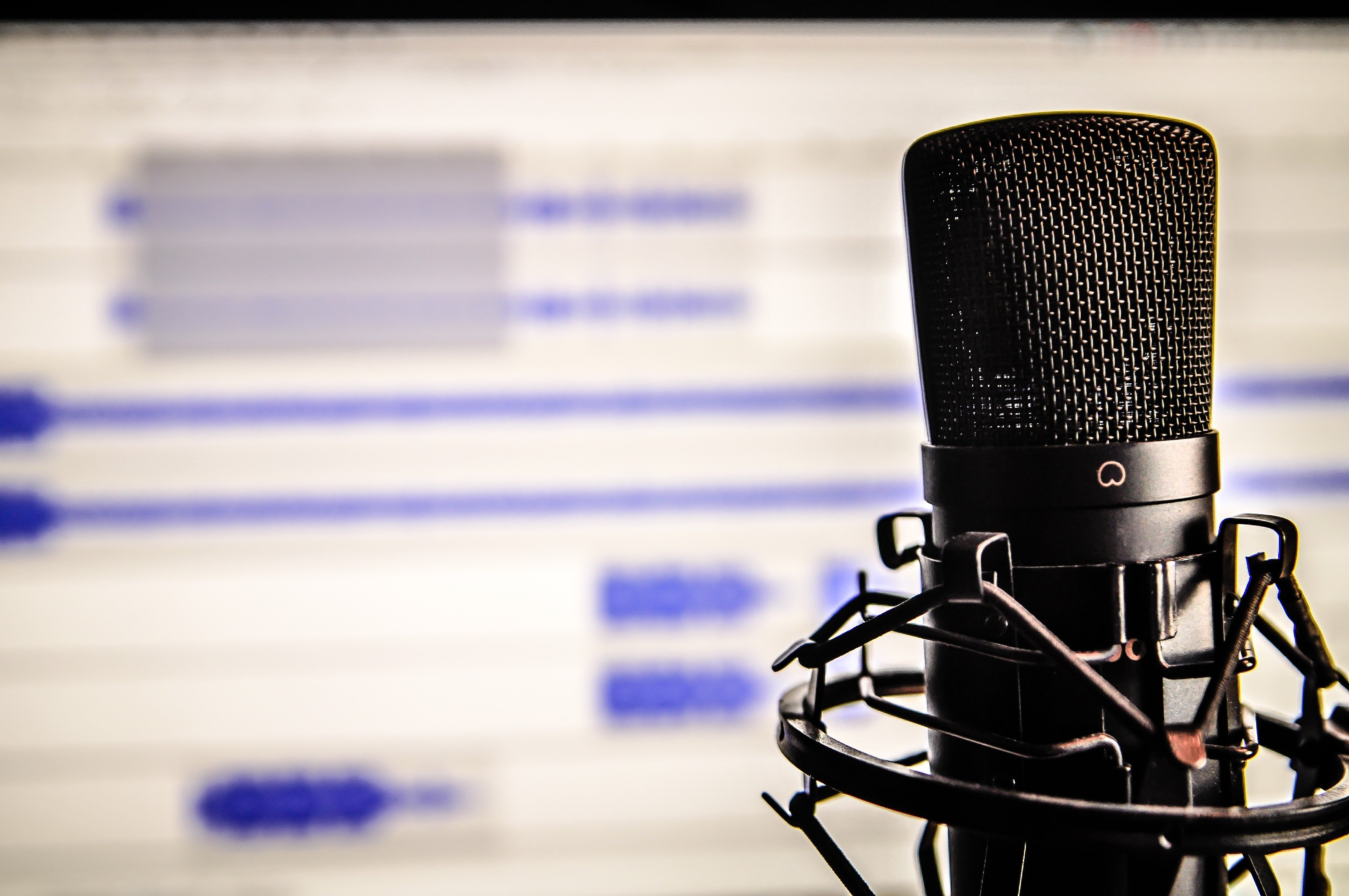 Wayne State University created a micro-credential program in an effort to surface and promote competencies related to graduate and post-doc education. Following standards from several organizations, this initiative has increased engagement substantially. Annmarie Cano, Associate Dean of the Graduate School, describes the program and the lessons learned from the initiative.
Listen to the full interview here:
---
*Listening to our customers is at the core of our product innovation. If you have a suggestion for how Credly can work better for you, tell us more at info@credly.com.
This podcast is part of a Credly podcast series where we discuss issues of interest for digital credentialing issuers, earners, and partners. Have a topic you want to learn more about? Send us an email at info@credly.com.*
Susan Manning: Welcome to the Credly podcast where we touch base with our issuers, earners and partners, and explore themes of interest in digital credentialing. I'm Susan Manning. Today I'm talking with Annmarie Cano, the associate dean of student services in the Wayne State University Graduate School, and she's also a professor of psychology. Welcome, Annmarie.
Annmarie Cano: Thank you. So very nice to be here, Susan.
Susan Manning: I invited Annmarie to tell us the story of digital credentials in the graduate school because toward the end of the year, she had some very impressive numbers in terms of how this credential system really influenced engagement with the students. So let's take a step back and tell us what led you to digital credentials.
Annmarie Cano: Sure. A variety of universities and professional associations and also funding agencies like the National Institutes of Health and the National Science Foundation have recognized that graduate students must be prepared for diverse career pathways. Not everyone wants to be a professor or can be a professor because of the dwindling numbers of those particular jobs. And the dean of the Wayne State Graduate School, Ambika Mathur, had been involved in some of these conversations and has led a National Institutes of Health BEST grant, which stands for Broadening Experiences in Scientific Training, to try to prepare people for these diverse career pathways. And in building the professional development offerings, she realized that microcredentialing is one way for students to be able to showcase their new found skills to a variety of employers, and so that's how we began looking at microcredentialing as a unit.
Susan Manning: So is it fair to say the problem you were trying to solve was helping students surface these skills to future employers who may not have been on their radar otherwise?
Annmarie Cano: Yes, and also we realized that the transcript or the diploma doesn't tell the whole story of the student's educational experiences. So students are often learning other skills that you wouldn't normally associate maybe with a PhD in English or a PhD in engineering. So being a collaborative team player or learning those skills that are really useful in an employment setting, they were not coming out on the diploma or the transcript. And then we also found that some departments, were really good at training their students explicitly in how to work as a team or how to be a leader and inclusive and diverse environment, and other departments never really addressed that directly, and so we saw an opportunity as a centralized unit at the university to provide training and seminars that could help students across all disciplines learn some of those transferrable skills. So partly, it was to address this need for students to be able to showcase their skills to employers, and partly to address skills gaps that some students may be experiencing.
Susan Manning: Great. How did you identify those skills gaps? How did you decide what it was that you were going to offer the credentials for?
Annmarie Cano: Well, there's several national organizations like the Council of Graduate Schools and also the National Postdoc Association that have written a number of articles and best practices manuals on competencies. So there's a set of competencies that all postdoc fellow graduate students should be able to master by the time they finish their training, and so we relied heavily on some of those publications. We also talked with our current students about what they thought they were missing and how we could fill in the gaps with some of these competencies, faculty, alumni, and also employers.
Susan Manning: And so then let's talk about the training that you developed, the opportunities for students to acquire some of these skills.
Annmarie Cano: That we developed a set of five competencies, and within each competency, identified a series of skillsets that could contribute to that competency. And we consulted with a number of departments and with faculty members who had expertise in those different skillsets, whether it was negotiation skills or leadership, diversity inclusion, how to deal with microaggressions, and so we built seminars around those faculty expertise, and the seminars were about one and a half to two hours in person, and the faculty member would come lead an interactive engaging seminar with the trainees. And by the end of it, the students had some knowledge that they had acquired about this particular skillset, and then the faculty member also developed a set of learning outcomes so that an assessment could be built around that skillset. And so after the trainee had gone through the seminar, they would submit work that would be evaluated to determine whether the student had met that credential, or could earn that credential, in which after that we then share the credential with the student.
Susan Manning: Excellent. There's some real rigor going on in that credential system. So what's been the result?
Annmarie Cano: We're very excited about the success that we've had with this program. So last academic year, academic year 2016-17, we had a professional development seminar offering, but no credentials. And that year, we had about an average per session attendance of 22 students or trainees. And over the course of the year, we had served 374 people. This year with the microcredentialing, our average per session attendance has doubled, so it's gone up to an average attendance of 44, and we've served over 850 students.
Susan Manning: Wow.
Annmarie Cano: So that has been exciting for us, and we've gotten a lot of feedback from students and faculty who are now attending these seminars as well, saying how engaging they are, how the microcredential is a value-added piece to it so that students can not only come just because they want to learn something, but they also receive something in return that they can share on LinkedIn. We've had some students as prolific LinkedIn shares, which has also helped get the word out among their peers that this is something that is worth doing.
Susan Manning: That's really neat, and that's a great example of what we mean when we say digital credentials as currency. So those students are really learning how to leverage that credential in a valuable way.
Annmarie Cano: Yes, and I think the other piece too is that even for the students who have chosen not to claim a microcredential even after coming to the seminar, the fact that there is a microcredential attached to it validates that this seminar is an authentic Wayne State offering. It's helped us also with marketing the program of professional development to trainees.
Susan Manning: Great. So for other institutions that might listen to this, do you have a piece of advice in terms of starting?
Annmarie Cano: I do, and I think it might even be a piece of advice that you had given us early on that has been very useful, which is to think about the big picture. So what is it that we're trying to achieve with this program, and similar to what the Council of Graduate Schools and the National Postdoc Association have said to think around competencies, because once you have identified competencies, whether it's communication or critical thinking skills or leadership, you can have an expandable set of skillsets within each of those competencies so that the program can grow over time even you start with a small number of competencies. It allows for really great flexibility in building the program over time.
Susan Manning: Excellent. Well, I look forward to hearing more about how your program grows and your continued success because I think now that you've got at least a good solid year under your belt, you know where you want to go with the program, and so thank you for joining us again and sharing your insights.
Annmarie Cano: Sure. Thank you so much for all your help.
Susan Manning: Thank you listeners, for joining us. If you'd like to suggest upcoming topics, feel free to write us at info@credly.com.