When Superstorm Sandy struck the eastern seaboard in October 2012, electrical linemen who could repair downed powerlines were desperately needed to speed the region's recovery, but painfully short in supply. Across the country, Brenda Perea knew that her school - the Colorado Community College System (CCCS) - graduated plenty of certified electrical linemen through several programs across CCCS.
Perea had the same sinking feeling a year later when she heard the Colorado governor discuss 15,000 unfilled jobs in advanced manufacturing within the state, predicted to grow to 45,000 unfilled jobs by 2015. Why so many unfilled jobs? Employers were struggling to find candidates with the competencies they needed – candidates Perea knew were in fact local. This time, Perea and CCCS had a plan.
With funding from the Colorado Helps Advanced Manufacturing Program U.S. Department of Labor's Employment and Training Administration grant, Perea and her colleagues Katie Woodmansee and Jinnie Chieppo at CCCS developed a digital credential system that allowed them to make competencies and skills transparent and known to employers. CCCS listened to industry representatives who helped identify specific competencies required for success in advanced manufacturing. The team then located where in the CCCS curriculum their programs addressed those competencies and how these key outcomes could be most effectively communicated to local employers.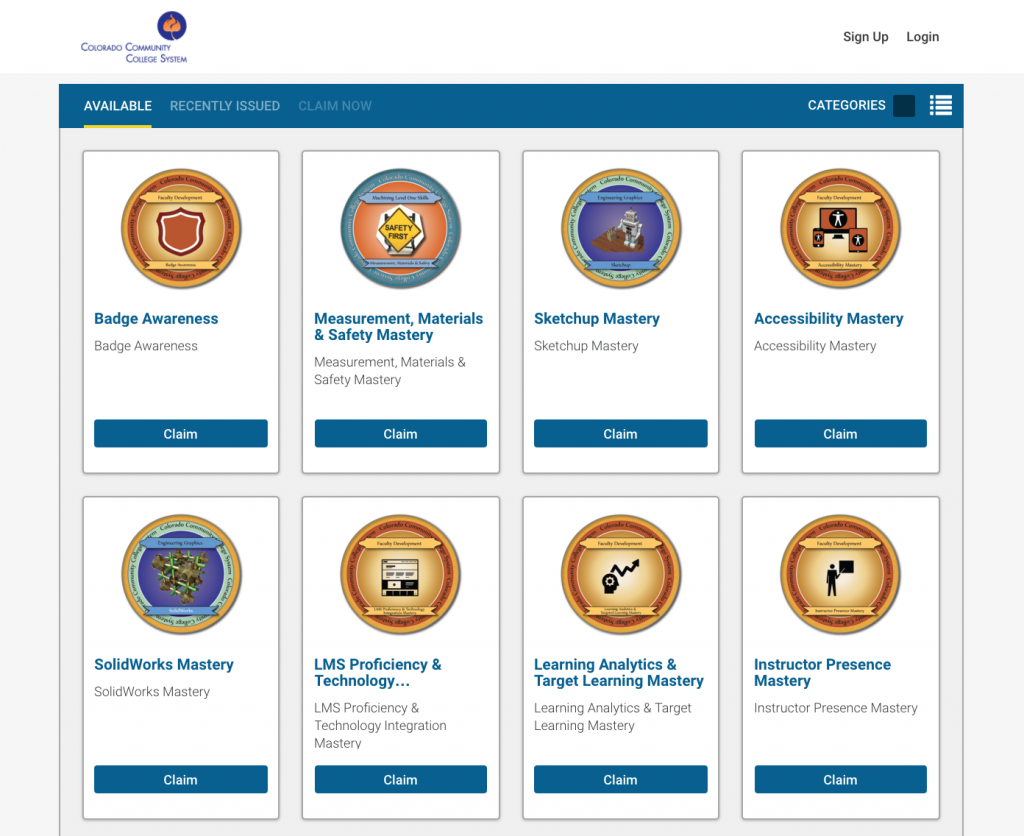 Customer

View Program