Case Study
Driving Inclusion: NSITE's Visionary Digital Credentialing Strategy for People with Disabilities
Background
NSITE is a non-profit organization that provides career skills training for job seekers who are blind or low vision. They aim to connect these individuals with employers looking to build a more diverse workforce and reduce unemployment rates in this untapped population. NSITE's training programs are available online, on-demand, and virtually across multiple career tracks, including office/business skills, IT/cybersecurity and more.
To help validate their learners' achievements, NSITE turned to digital credentials, which are accessible for those with visual impairments and easy to share across platforms. The team at Credly by Pearson has been instrumental in helping NSITE break down barriers to education and professional development for people with visual disabilities. The use of the Acclaim platform by NSITE serves as a powerful example of how digital credentials can promote inclusivity and accessibility in education and professional development.
Why Digital Credentials?
People with disabilities often encounter challenges when seeking employment, despite being a valuable asset to the workforce. That is why NSITE sought to validate their learners' achievements through digital credentials, which provide an independent and verifiable proof of skills and knowledge.
In addition, digital credentials are accessible to all learners, including those who have visual impairments. With the use of assistive technology, such as screen readers and magnifiers, these individuals can easily access and share their digital credentials with potential employers, as well as across various social media platforms.
This accessibility is crucial in leveling the playing field and ensuring that people with disabilities have equal opportunities to pursue their careers.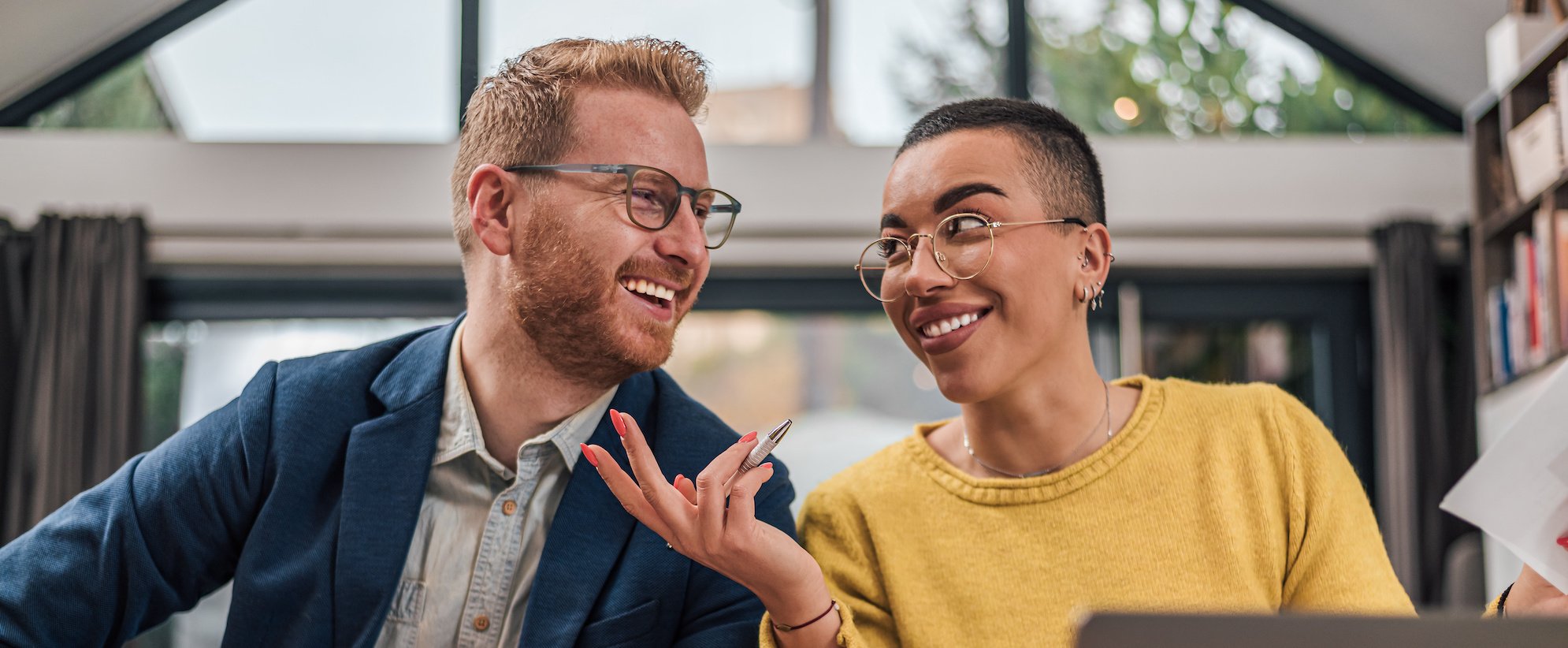 Enabling Accessibility and Employability for NSITE's Learners
To start, NSITE received direct and continuous support from the sales team, who provided guidance on best-fit account options. NSITE also benefited from the regular "Ask Me Anything" meetings exclusively for customers, hosted by the customer success team, to allow them to learn all the tips and tricks from the experts once onboarded.
Despite having never implemented digital credentials before, NSITE enrolled two staff members (including one who is visually impaired) in the Credly Academy to learn about the platform and how to structure a digital credential program. Combining all the top tips shared by the Customer Success team, within one month, NSITE issued its first set of Talent Acquisition Career Skills badges to graduates of the
Sourcing Specialist Certificate program
.
In addition to the excellent customer support received right from the beginning, NSITE found the rich metadata and accessibility of the platform particularly useful:
The skills tags embedded in the digital credentials serve as a powerful job search tool for badge earners who are job seekers.
The ability for badge earners to share their achievements on platforms such as LinkedIn makes visually impaired earners highly visible to recruiters and employers searching for talent with the specific career skills they need.
The team finds the platform easy to navigate with no accessibility challenges for either the instructional materials made available to badge earners or the platform itself. Some suggestions were made to improve the user experience for those who are visually impaired. The designated customer success team immediately took the suggestions back to the developers to implement the changes.
"We believe that our digital credentialing sets our graduates apart in the hiring process."
Digital Credentials to Support Transformative Funding & Social Sharing

Vocational Rehabilitation counselors often need certificates to justify funding authorizations, and digital credentials provide tangible evidence of learners' acquired skills and knowledge in the training program, allowing counselors to make more informed funding decisions and ensure that NSITE's learners are adequately prepared for the workforce.

Many of NSITE's badge earners also receive state vocational rehabilitation agency financial support. Therefore, digital credentials again are vital to providing independent validation for state agencies that students who receive funding have successfully met program requirements and completed the program.

Besides helping NSITE and their badge earners to secure funding, badge earners particularly enjoy the ability to add digital credentials to their social media profiles where recruiters and HR staff can see their skill sets. NSITE has seen improved job placement rates and LinkedIn activity for those sharing their digital credentials with - and beyond - their networks.

In just a year since the program launched, NSITE has seen encouraging results:
credentials issued with 7 new program badges
acceptance rate (compared to the 67% Credly average)
share rate (compared to the 47% Credly average)
NSITE hopes that working with Credly will open partnership opportunities with companies and organizations that offer sought-after skills training and further support employment and opportunity for job seekers.
Badge Earners Spotlights
"As a recent graduate of the Sourcing Program I can say receiving this [digital] credential has already been extremely helpful. I've been offered a job and having gone through the internship, the company was impressed with the skills I now have to offer. I'm extremely happy with my accomplishment and hope others will get the chance to experience this program in the future."
Badge Earner & Sourcing Specialist Certificate Graduate Yasmin Campbell

"My department handles HR from hiring and onboarding to benefits and referrals for more than 400 employees. As a result of earning the Sourcing Specialist Certificate and Credly badge, I was promoted from HR Administrator to HR Generalist. I liked the structure of the learning modules and the topics, and I attribute the digital credential to opening the door to more advanced human resources work and learning new skills that I can apply to my position."
Badge Earner, Terri Lynn Walker
With the individualized, timely, fast, and friendly customer success support received, NSITE is now looking to expand its digital credentialing program and issue digital credentials to successful graduates for all NSITE's programs within an ever-growing professional development portfolio.
Looking Ahead
NSITE's innovative digital credentialing program powered by Acclaim has significantly increased job placement rates and LinkedIn activity for its learners. The program has also enabled NSITE to promote inclusivity and accessibility for people with disabilities, helping to unlock their potential in the workforce.

NSITE is a trailblazer in this area, and Credly by Pearson is proud to have supported its journey in dismantling barriers to education and professional development for this untapped talent pool.

If you're interested in developing a successful digital credential program like NSITE and improving the prospects for your students, don't hesitate to reach out to us for further details on the Acclaim platform.
Customer

View Program